Step 2 of 3: Download your Bonus
DOWNLOAD BONUS
"Diagnostic Tool
For Team Coaches"
Note:
Evaluate any team you're working with to help them identify their current, collaborative mindset, and determine how much growth and development is needed in this area.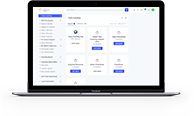 Follow the Conversation
JOIN THE COMMUNITY
Step 3 of 3: Join the Free Coaching Community
You've unlocked access to the world's biggest private coaching community. Thousands of coaches like you are sharing their studies, best practices, and free tool. Be sure to ask your questions on the Team Coaching Accelerator post so Peter and David can answer live for you.