The days of the heroic CEO are over.
Today's challenges need collaborative teams.
And they need them NOW
Today's world is volatile, unpredictable, complex, and ambiguous. Emerging challenges do not require individual leaders. 21st-century challenges are so great, they can ONLY be managed by collaborative leadership teams.
These teams must be agile - learning constantly and able to generate new thinking. For this to happen, they need systemic leadership.
That's where you come in.
Whether you're a coach, an HR Professional or a leader at any level, you NEED to be able to facilitate connections on an ecosystemic level. Connections between individuals, teams, stakeholders, and organizations.
Peter Hawkins will show you how.
Who should watch this 30 minute presentation?
Business & Executive
Coaches
CEO's, CFO's
CTO's, CIO's
VP's, Directors &
Managers
HR Executives & Managers
Consultants
In this presentation,
you'll learn how to:
Lead More Systemically Work beyond the individual using 6 key steps. Learn how to listen systemically and employ wide-angled empathy.
Engage Stakeholders Quickly Create a multi-stakeholder contract to engage stakeholders throughout the entire coaching engagement.
Shift Your Leadership Paradigm Move towards systemic leadership to serve the needs of the wider organization and its stakeholders.
Create Accountability Create a sense of ownership within individuals and teams. Learn why you shouldn't end each coaching session with an action plan.
Stay Relevant Future-proof organizations by fostering 21st-century collective leadership. Learn how to prepare for the key disruptors to executive coaching.
Help Organizations Connect Stop coaching individuals or individual teams and move team leaders from IQ and EQ, to WE-Q.
This 30 minute presentation introduces you to collective leadership in organizations. It gives you key management resources necessary to future-proof 21st-century organizations by building strong teams capable of ecosystemic communication.
You'll learn how to prepare yourself for the next 30 years of leadership, and beyond!

GET ACCESS TO THE FREE 30-MINUTE PRESENTATION
Fill in your details below to get access
to the presentation.
We are dedicated to developing great coaches. We keep you updated with the biggest and most important industry developments. For full details of our privacy policy, please click here. To opt-out of receiving emails click here.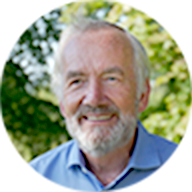 Dr. Peter Hawkins
Professor of Leadership, Henley Business School
Peter Hawkins is a Professor of Leadership at Henley Business School, chairman of Renewal Associates, and founder of Bath Consultancy Group. He is a leading consultant, coach, and researcher, and is the author of several bestsellers on leadership, coaching, mentoring, and supervision. His latest book, due later this year, is called Systemic Coaching: Delivering Value Beyond the Individual and Beyond the Team.