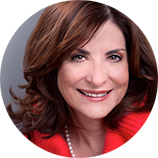 About Marcia Reynolds
Dr. Marcia Reynolds is the president of Covisioning LLC. A pioneer in the coaching profession, Marcia was the 5th global president of the International Coach Federation.
Currently, she is the training director for the Healthcare Coaching Institute in North Carolina. She is also on faculty coaching schools in Russia, The Philippines, and China. Outside of the schools, Marcia teaches Leader as Coach classes to organizations around the world, consulting with them to build coaching cultures.
Marcia is recognized by Global Gurus as the #5 coach in the world. In addition to training and consulting, Marcia coaches executives globally, as well as teaching her programs for agencies of the National Institutes of Health. She has trained and coached leaders in 41 countries, and has presented at a number of prestigious institutions, such as the Harvard Kennedy School, Cornell University, and additional universities in Europe and Asia.